Rally of solidarity with political prisoners near KGB at 6 p.m.
132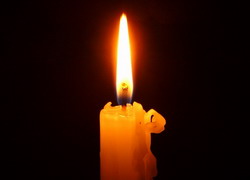 Belarusians will gather near the KGB building on January 19 to support prisoners.
A month after the bloody dispersal of the peaceful protest rally against rigged election results, on January 19, friends, relatives and common Belarusians with portraits of the political prisoners will gather at 6 p.m. near the central entrance of the KGB (State Security Committee) building in Minsk to support prisoners, the incarcerated candidates for presidency, activists and journalists.
We remind that presidential candidates Andrei Sannikov, Uladzimir Nyaklyaeu, Mikalai Statkevich, Alyaksei Mikhalevich, candidate's agents Zmitser Bandarenka, Uladzimir Kobets, Anatol Lyabedzka, Alyaksandr Fyaduta, Syarhei Vaznyak, Syarhei Martsaleu, Paval Sevyarynets, Alyaksandr Arastovich, journalists Iryna Khalip, Natallya Radzina, Alyaksandr Atroshchankau, activist Anastasiya Palazhanka and others are illegally imprisoned in the pre-trial detention centre of the KGB.
At 8 p.m. candles will be lit in Independence Square as a sign held all over the world:
Krakow: A march of solidarity is organized by the Belarusian community of Krakow. They gather at 8 p.m. near Tadeusz Kościuszko monument in Wawel, and then march towards Rynek Glowny.
New York. The Belarus Free Theatre, Amnesty International and Public Theater in New York hold a protest rally "Free Belarus". Theatrical community of New York is to take part in the event. The rally is to take place from the noon till 1 p.m. New York dwellers will be able to find out the place of the protest by typing the word "protest" on their mobile phones and sending it to the number 27138.
Send us your information about the planned pickets and rallies.
Variants of layouts:
Please add links to layouts in the comments (.pdf format)