F-16 pilot arrested for espionage
30
www.dutchnews.nl
29.04.2011, 10:11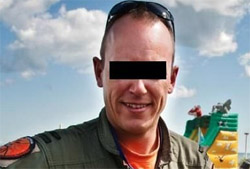 A former Dutch F-16 pilot has been arrested on charges of spying for Belarus, the Telegraaf reports on Thursday.
The man, named as captain Chris V, was arrested on March 17 following a secret service investigation and was said to be on the verge of revealing 'one or more state secrets'.
Sources within the 313 squadron told the paper the 37-year-old pilot 'wanted to do business with a resident of Belarus'. He was arrested in The Hague six weeks ago.
The paper says the issue is particularly painful because Belarus is the last dictatorship in Europe and that president Alexander Lukashenko is a close ally of Libyan leader Muammar Gaddafi.