Lithuania refuses to hold European Women's Basketball Championship 2015 together with Belarus
32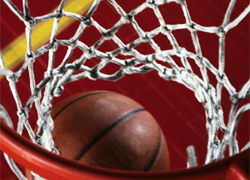 The ambitious project of hosting the EuroBasket Women 2015 by Lithuania and Belarus will never materialize – the Baltic country has refused to submit a joint application.
Pressball newspaper learnt this from the Belarusian Federation of Basketball.
Belarusian officials, however, do not lose heart: they are considering an opportunity of filing an application only from Belarus. They analyze infrastructure and the objects set to be built by 2015. When the package of documents is prepared, it will be sent to the FIBA office and the basketball officials will decide if our country will host the championship. Nothing endangers positive decision so far: having taken into account force mejeure circumstances and estimated the performed productive work , FIBA gave Belarus additional time to collect the information needed. The decision on the project is expected to be taken in the nearest weeks.