Results of IMF mission to be summed up on August 29
3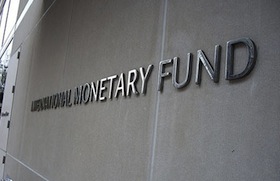 The Executive Board of the International Monetary Fund (IMF) offers to consider the results of the post-program monitoring mission on August 29.
A Radio Svaboda correspondent learnt it from the IMF Resident Representative Office in Belarus.
"It's not excluded that one of the directors can raise a question about a loan for Belarus. We do not have information about this so far. The board consists of representatives of a number of countries," the IMF office says.
The office declined to comment on the letter by six American senators. Natalia Koliadina, the Resident Representative for Belarus, said it lied beyond the scope of her competence, because she did not work for the USA.
The IMF mission completed its work in Belarus on June 13. Head of the mission Chris Jarvis said at a press conference in Minsk that the issue of possible IMF loan to Belarus was still in review. The discussion should be preceded by serious economic and financial reforms in Belarus. Asked if the country's political situation can influence issuing a loan to Belarus, Jarvis said that "the IMF does not set political conditions to grant loans".
Official Minsk counts to get from 3.5bn to 8bn dollars from the IMF. The Government and National Bank of Belarus applied to the IMF for a stabilization loan on May 31.