Polish Minister of Justice to meet with Belarusian democrats
1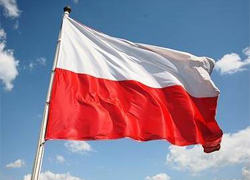 The Justice Minister of Poland Jaroslaw Gowin is ready to meet with Belarusian activists.
The spokesperson of the Minister Patrycja Loose has told to PAP information agency.
As said by her, if it is a voice of democratic opposition of Belarus, the minister would be certainly open for a meeting with representatives of Belarusian organizations. At the same time she noted that Minister Gowin cannot and does not plan to influence the decision of the court, Radio Svaboda informs.
We remind that activists of Belarusian organizations have sent a letter to the Justice Minister of Poland Jaroslaw Gowin. At a personal meeting with the ministry representatives they want to discuss a few problems. The issue is a longstanding prosecution of a political emigrant Andrei Zhukavets by a court in Bialystok and the ruling of the court in Bydgoszcz which in fact banned use of white-red-white flag at sports events in Poland.
Among the signers of the address to the Polish Minister of Justice are "Cooperation without Borders" Centre, the Union for Democracy in Belarus, the Young Front, the Belarusian Christian Democracy and "European Belarus."