Alinevich: KGB remand prison chief proposed to work for them as hacker
27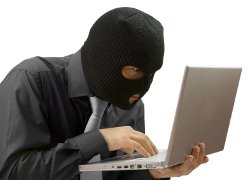 In his note from the prison the political prisoner tells about tortures and his choice.
In a letter from prison to his sister Ihar Alinevich described humiliating treatment in prison, "Nasha Niva" informs.
"…After the Square massive crackdown started. Lots of punishers in masks were sent to the remand prison. They were roaring all the time, searches were held regularly. It was frightening into compliance.
After the New Year I was beaten three times after I disobeyed humiliating orders.
The initiator of this "creativity" was the chief of the KGB remand prison, Arlou (Orlov), believes political prisoner Alinevich. "They seized our TV set. Then they returned it, but only showed programmes about some mystical things, Chechens, Judeo-Masonic conspiracy, and so on. It pressed on one's mind, but we were made to watch these programmes compulsorily.
Until the end of the investigation meetings with lawyers were not allowed. In February 2011 harsher measures started. We were made to stand on the floor naked, to crouch endlessly, some were simply made to prostrate themselves on the floor.
But the cruelest thing was to run with one's things and mattress along corridors and up and down the stairs. Finally I said "The hell with it" and decided to refuse: I decided to slash veins in order to be placed to hospital. But the governor of prison guessed that, as they have video surveillance in prison wards, and psychologists are observing people to regulate the level of pressure on a person.
As a result, the cruelest tortures stopped, and by March all of them were finished.
But I rubbed through it normally. I spent time reading an encyclopedia of psychology, I studied drawing with the help of manuals, playing cards, domino, chess, making physical exercises.
In winter I already knew want the end would be, and I even resigned myself to it. At court in the first place I was happy to have a possibility to see my parents, friends and certainly my partners who had not lost heart. And I also could look into the eyes of those cowards and traitors who placed me there.
When I was taken to the prison in Valadarski Street, the head of the remand prison visited my cell. He told that it was an unjust sentence, and offered to stay in their prison on privileged terms and work as a hacker.
They promised to present me a notebook. When I refused, they offered me to work as service personnel. Cheap tricks.
… You know that this entire situation with protests, arrests, political prisoners and such influences the society positively.
People started to get to know each other in remand prisons, during protest rallies, when discussing rallies and in the pickets of solidarity with political prisoners.
Summer protests where grassroots protests, opposition had nothing to do with them. Summer was just a rehearsal. Major events are yet to come.
The main thing is for you not to think that I am suffering here. Just understand that my conscience is clean.
I was contending for truth bravely, I faced the music. People love and respect me. So my heart is high, I do not have any heaviness, and personal experience and connections have become richer. They just have to pass the test of time.
The time will cast away all the unnecessary things, and I will be released as a man of integrity."
* * *
Ihar Alinevich was sentenced to 8 years in penal colony with a reinforced regime and is under suspended sentence now. He was charged with organizing a number of rallies in 2009-2010: antimilitary march near the Ministry of Defence, an attack on Shangri La casino, an arson of Belarusbank branch's door, attacks on the Russian Embassy in Minsk and the remand prison in Akrestsin Street. He pleaded not guilty. He worked as a computer expert before arrest. You can write him a letter: IK-10, ul. Technicheskaya, 8. Navapolatsk, Vitsebsk region, Belarus 211440