Dictator may be left without EurAsEc loan
68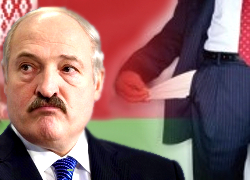 Belarus failed to fulfil all requirements of the stabilisation loan programme.
The Anticrisis Fund of the Eurasian Economic Community (EurAsEC) plans to consider the possibility of granting Belarus another tranche of the loan at a meeting on December 7, Russian Minister for Finance Anton Siluanov said to journalists.
"We are going to Minsk on December 7 to attend a meeting of the Anticrisis Fund. We will discuss this question there," he said answering a question about plans to give another tranche.
The minister stressed that today, "as far as we know, Belarus does not fulfil all requirements of the programme".
He noted that the process of implementing the requirements should be discussed in details to take a necessary decision.
The Belarusian authorities expect the fourth tranche of the stabilisation loan of the EurAsEC Anticrisis Fund worth $440 million. Belarusian National Bank Chief Nadzezhda Yermakova said recently the issue on allocation of another tranche of the stabilisation loan to Belarus moved to a political sphere taking into account that Minsk failed to implement its obligations to raise $2.5bn from privatisation this year.