The dictator was not allowed to be on the Olympics in London
251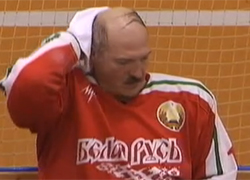 Organizers of the Olympic Games denied accreditation of Aliaksandr Lukashenka.
This was reported on his account on Twitter by the Chairman of the Russian Olympic Committee Alexander Zhukov.
"President of the NOC and London Olympic organizing committee has not given accreditation," - he wrote.
The Belarusian leader is in the "black list" of the European Union due to repressions against the opposition, falsification of the elections, and human rights violations in Belarus. He, as well as more than 200 other Belarusian officials and businessmen, are forbidden to entry the EU.
At the opening of the London Olympics will arrive a record number of heads of states - about 120.
As charter97.org reported previously with a link to the British press, the organizers of games also are not going to invite a number of other notorious dictators, such as Bashar al-Assad and Robert Mugabe.