Statkevich refuses to seek medical help in prison
16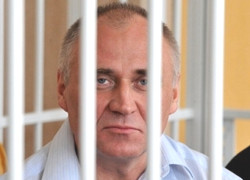 Political prisoner Mikalai Statkevich decided not to seek medical help in prison.
The political prisoner said the prison authorities use attempts to obtain medical attention as a signal to start pressure by creating conditions for aggravation of the disease, the website statkevich.org reports.
In this situation seeking medical advice has the inverse effect and becomes dangerous. In this case it's wiser to hide your health problems.
Mikalai Statkevich is the only presidential candidate of the 2010 election who is still behind bars.
He was arrested on the evening of December 19, 2010, together with other opposition candidates. In May 2011, Minsk's Leninski district court sentenced Statkevich to 6 years in prison for organising mass disorders on December 19.
The politician had served his term in correctional colony No. 17 in Shklou, but was then transferred to prison N0. 4 in Mahilou with stricter confinement conditions in January 2012.