Soundtrack to Vivat Belarus! movie
33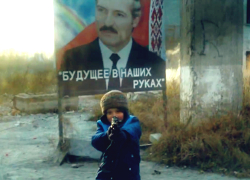 The soundtrack to the movie Viva Belarus!, which caused a sensation, has appeared on the internet.
The author of the song "There is no country" is a famous musician Lavon Volski.
The movie Viva Belarus! lays claims to become the first full-blown feature film about our country, shown to the European audience.
Polish state film studio of feature films and documentaries (WFDIF) and French Canal +. An Italian company Intramovies deals with the distribution of the movie. The film will shortly start to be shown in cinemas in Poland, has already been shown in Norway, Czech Republic, Sweden and other European countries. The TV release of the movies is scheduled for summer.
The film's director is Krzysztof Lukaszewicz, one of the script writers – a Belarusian youth activist and a journalist Franak Viachorka. The lead role of a rock musician Miron Zakharka was played by a Belarusian musician Dzmitry (Vincent) Papko. The movie in based on actual events and has embraced the life stories and fates of many Belarusians, who went and keep going through repressions in Belarus.