Minister Maskevich's son lives in US
66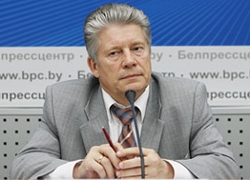 Dzyanis, a son of Syarhei Maskevich, Education Minister of Belarus, has been living abroad for many years.
According to the information from his account in LinkedIn social network, he graduated from University of Mannheim and the Belarusian State University, he worked in the sphere of programming and web-design for many years. Dzyanis Maskevich (Denis Maskevich) is a founder of ShopLogic company, works for BloomReach company.
According to information of "Radio Svaboda", recently Dzyanis became fascinated by travelling.
We remind that today dictator criticized officials whose children live abroad. "Children of some ministers of ours permanently live in the United States of America and receive education over there while these ministers try to reform our education system. You can understand well what results these reforms can achieve," Lukashenka stated.