Is military analyst Alyaksandr Alesin detained in Belarus?
5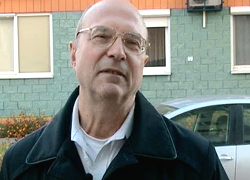 On the condition of anonymity colleagues of the expert inform that he had been detained by the KGB.
According to the information received by charter97.org website, Alyaksandr Alesin is charged with "espionage", but it is unknown on behalf of which country. Representatives of the editorial office of "Belorusy i rynok" (Belarusians and market) newspaper he contributes to, say that he has been absent at work the whole day.
The information about the detention of Alyaksandr Alesin has been unofficially confirmed by some Belarusian politicians, however, no details have been given. The phone of the expert first was not answering, and then it was switched off.
We are trying to find out further details of the arrest.
Alyaksandr Alesin is a journalist, an economic commentator of "Belarusy i rynok" newspaper. He is specialized in military analytics. He holds a Grand Prix of the award "Golden Pen" among journalists covering automobile topics in business and republican mass media (2008).
We remind that on November 10 the General Prosecutor's Office of Lithuania informed that Vilnius District Court is to try the criminal case against a Lithuanian citizen charged with espionage on the behalf of Belarus. As it turned out later, the suspect is a dweller of Vilnius. He was detained almost a year ago, and he is still under arrest. He faces a deprivation of freedom for up to 15 years. Yesterday it was also announced that one more citizen of Lithuania is charged with cooperation with Belarusian special services.