The Hungarian Far-Right's Liaison With Russia
1
Bence Kapcsos
27.10.2015, 14:45

12,018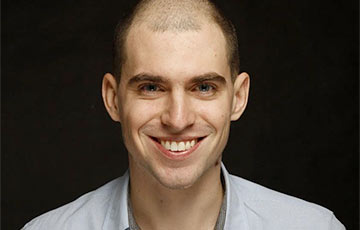 The activity of Jobbik and the party's politicians may pose security threat not only to Hungary also to European institutions.
It might have sounded absurd a decade ago, although today it is a fact beyond doubt that nationalist far-right parties from all over Europe, including France's National Front, the Italian Northern League or Hungarian Jobbik (Movement for a Better Hungary), became the most vocal supporters and closest allies to Vladimir Putin's Russia.
For Moscow, parties like Jobbik serve as a perfect tool to channel Russian propaganda and by thus influence politics and public opinion in EU countries. Additionally, these parties help to legitimize Russian position in international conflicts, for instance, by sending their representatives to participate and monitor referendums in the Crimea or Donbas, both considered as illegitimate by the international community. There is ever growing evidence that Russia plays a solid role in making these political ventures financially sustainable. In the past 2 years Jobbik's strongly Russian oriented political agenda and the party's special relation with the Kremlin and Russian political figures has drawn growing suspicion and attention from Hungary and the EU as well.
Jobbik is an especially important member of Russia's network. First, Jobbik by far is the largest far-right party in the former socialist bloc (it gained 20,3% of party list votes and currently holds 24 seats out of 199 in the Hungarian National Assembly) and according to the latest opinion polls it became a top contender to the governing Fidesz party ( 41% Fidesz, 26% Jobbik, 17% Hungarian Socialists' Party (MSZP)).
The ideology of Jobbik, which was founded in 2003 by a group of conservative students from ELTE University Budapest, promoted Christian traditions and nationalism, attacked the US and the international Jewish-Zionist power for subjecting Hungary to slavery. In the party's electoral program for the 2006 parliamentary elections Russia or an Eastern orientation in the country foreign policy receives absolutely no citation (an emphasis was put on initiating Hungary secession from the EU by a referendum). Moreover, they promised to decrease the country dependence on foreign sources of energy and rather invest heavily in domestic renewable energy systems, a goal that totally contradicts their present program, which promotes a strategic cooperation with Russia and nuclear power as major energy resource. Eventually, the far-right alliance suffered a devastating fiasco on the elections as gaining only 2,2% of the votes and broke up right after. A few months later Jobbik had to face another disappointing defeat at the municipal elections.
Many experts consider the next year crucial regarding Jobbik future politics. First, the newly appointed president of the party, Mr. Gábor Vona intended to draw the consequences of the electoral defeats, redesign the party's political agenda and seek additional financial resources. It is important to underline that Jobbik was alarmingly short of funding since Hungary's often criticized public party finance system does not provide any funds to non-parliamentarian parties. Therefore, Jobbik relied on reportedly small-scale individual donations and had fundamental financial difficulties. Second, it was the time when Béla Kovács started to gain more influence in the party. An in-depth investigation carried out by the Hungarian news site index.hu revealed Kovács, who pursued his studies at IMO of the Moscow State University has a mysterious personal background full of controversy. In those years he was in charge for the party international relations and began to steer the party foreign policy towards Russia, arranging president Vona first visit to Moscow also accompanying him on this trip. Simultaneously, the party financial situation significantly improved, mostly thanks to Kovács who became the largest individual donor by that time, which allowed Jobbik to run more a successful electoral campaign for the 2009 European Parliamentary and Hungarian Parliamentary elections. These elections proved to be their breakthrough into to Hungarian and European politics, on the former Jobbik received 14,77% while on the latter it gained 16,77% of party list votes, an unprecedented triumph for a far-right political force in Hungary before. Béla Kovács was awarded the 3rd place on the party list of candidates and thus became a MEP in 2009. Already around the 2009 EP elections allegations started emerging about Jobbik murky finances and possible support from abroad.
During the 2010-2014 parliamentary term Jobbik was already a vocal supporter of an eastern shift in Hungarian foreign policy and thus wholeheartedly backed the Fidesz government's Eastern Opening program. In the party's electoral program Russia is mostly highlighted as a great power with strong economic potential with which Hungary should to establish strategic relations, while the South Stream gas line project was mentioned as the most feasible option to ensure Hungarian energy securityto the end of term. In 2013 a Jobbik delegation that involved president Vona and Kovács met with high-level Russian Duma and Russian academia representatives, Vona delivered a speech at Lomonosov State University, while Kovács was assigned as a co-chair of EU-Russian Interparliamentary Work Group.
With the intensification of the Ukrainian conflict and the espionage allegations against Béla Kovács the party's special links to Moscow and pro-Russian attitude became apparent as ever. The Hungarian chief prosecutor accused Kovács for spying for Russia against EU institutions and submitted a request to the EP to lift his immunity. The accusation argued the Kovács covertly regularly met with Russian politicians and visited Moscow while also spreading disinformation in the EP. Both Kovács and his party denied the accusations and that the party has ever received any sort of state or private financial support from Russia. The EU Committee on Legal Affairs is expected to make a decision on Kovács's case later in October 2015.
With regards to the Ukrainian crisis, the position of the party has echoed Russian propaganda while Jobbik politicians regularly calls up upon the government that instead of serving American interests should rather focus on the protection of Hungarians living in Transcarphatia. As a matter of course, Jobbik opposes the sanctions and actively warns the public about their bad impact on the Hungarian economy. Moreover, similar to Putin's other European far-right allies Jobbik delegated its politicians as international observers both to the Crimean referendum and the Donetsk and Luhansk elections. Not surprisingly, Béla Kovács represented the party in Simferopol. On the other hand, Jobbik has consequently trying to create tension between Hungary and Ukraine by keeping the issue of Transcarphatian Hungarians' on the agenda. Apart from organizing press-conferences and protests in Budapest Jobbik members paid a scandalous visit to Berehove a city with the largest Hungarian population in the region. The party's politicians often refer to the elections in the Eastern Ukrainian breakaway regions which, in their point of view, set a precedent and may serve as an example for the autonomy ambitions of the Hungarian and Rusyn minorities.
Besides the party's official communication channels and there is a number of news sources that give voice to pro-Russian opinions in Hungary. Atlatszo.hu, an online watchdog and investigate journal revealed a broad network of radical nationalists websites that promote Russian propaganda and spread disinformation while the investigation suggests that these sites were either established or are under direct control of Russian intelligence services. They share many common traits, for instance, use exclusively Russian argumentation and interpretation of the conflict, criticize heavily the Ukrainian government and the US, while a couple of them are even operating from Russian servers. The case of hídfő.net is especially interesting. The news site that is currently available from a Russian domain in April 2014 posted a photo on a Hungarian freight-train transporting tanks allegedly towards the Ukrainian border. Interestingly, major Russian news agencies and even the Russian Ministry of Foreign Affairs referred to the completely marginal website's information, which even led to a brief diplomatic skirmish between the two countries as Budapest had to officially clear up the case.
CONCLUSION
Jobbik's pro-Russian policies, the fact that the party consistently takes side with Russia in international conflicts with special regards to the Ukrainian crisis, Béla Kovács's mysterious background, his role in the party, the spy scandal and Kovács's alleged cooperation with Russian intelligence services, Jobbik politicians regular visits to Russia and extending network with Russian political figures all suggest that Moscow has managed to gain a influence over Hungary's second largest party. Russia uses Jobbik as a tool to influence Hungarian politics and the public by channeling Russian propaganda to Hungary and by trying to put pressure on decision makers by backing the Russian position on both international and domestic political and economic affairs ( e.g. by opposing the sanctions against Russia, promoting Russian energy expansion in the country). Given the fact, that Jobbik's original political agenda was neither Russian oriented in terms of foreign policy nor in favor of Russian economic interests, whereas opinion polls reveal that far-right voters in Hungary, Jobbik's core electoral base, are still divided in their opinion which side to support in the Ukrainian crisis it is very likely that Jobbik's 'Russian turn' was a backed and indirectly initiated by Russian intelligence services. The Béla Kovács case shows that authorities are starting to realize that the activity of Jobbik and the party's politicians may pose security threat not only to Hungary but also to European institutions. For the time being, it seems that the spy scandal did not have a negative impact on the popularity of party, which essentially depends on how much Fidesz can satisfy its own electorate. Analysis show, that voters discontented with government policies are more likely to put their support behind Jobbik rather than leftist or liberal opposition parties.
Bence Kapcsos, International Centre for Democratic Transition, specially for charter97.org