BRUTTO, Okean Elzy, Belarusian songs banned at Belshina matches
16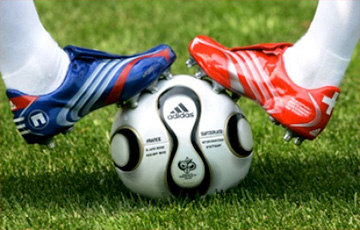 A scandal occurred during past club's game.
According to civil activist Ihar Sluckak, the epoch of Belarusian language and culture support in Belarusian football is over. One of Belshina fans informed about a dust-up in the VIP at the match with Slavia. Ihar Sluchak writes in his blog on Tribuna website.
"After the half-time amid a successful game BRUTTO's song "Nasha vozme" (We'll win) sounded. Stadium employees ran into the sound control room and demanded not to play it again. Deputy Chairman of Babruisk City Executive Committee Aliaksandr Vasilievich Markachau was present and considered this rock band Ukrainian. Later, after a few Belarusian songs not related to Mikhalok, they forbade to play songs in Belarusian. Recently, they have banned Okean Elzy", a fan said.
Ihar Sluchak notes that he believes the fan. If it happened, "it could be a good example of legal equality of two official languages in Belarus". He says it will be possible to test this fact at the next match in Babruisk.