Putin's spokesman 'collects' costly watches
10
On August 2, Dmitry Peskov, spokesman for Vladimir Putin, married Russian figure skater Tatiana Navka in Sochi.
Journalists' attention was drawn not only to the bride's dress but to the bridegroom's unusual watch Richard Mille RM 52-01, Belsat reports.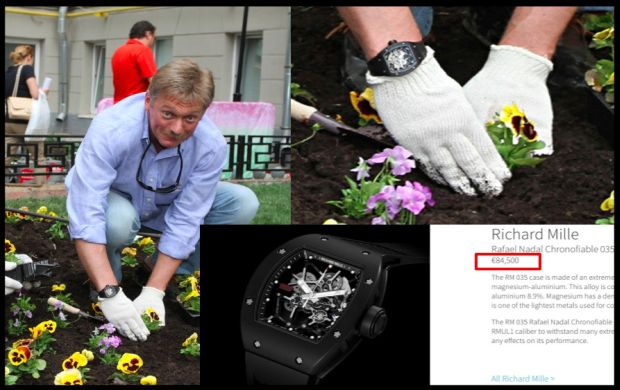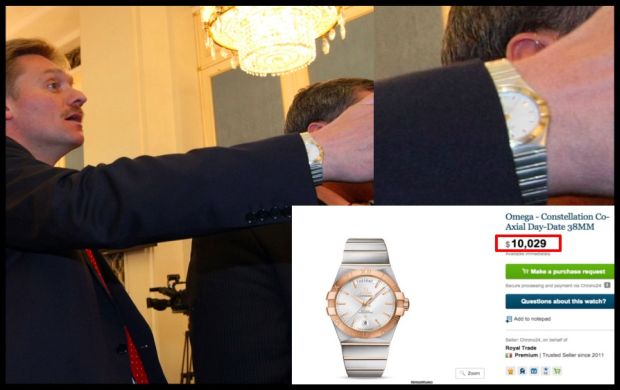 According to Russian opposition politician Alexei Navalny, such 'toy' costs about $ 620,000. Dmitry Peskov has been a governmental employee since 1989. His annual income is 4 times less than the price of the watch. As a public servant, he is obliged to declare all expensive presents.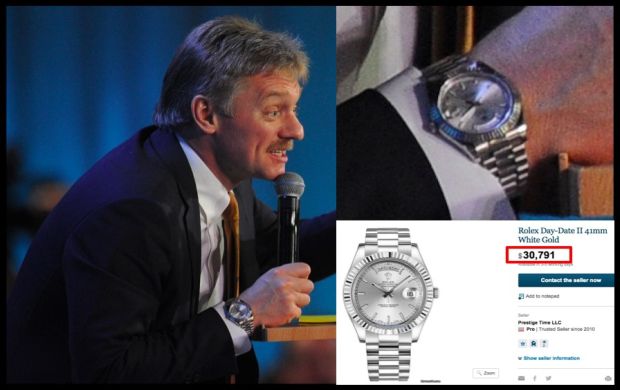 Putin's spokesman says that his wife gave him the watch as a wedding gift. But watchful bloggers found photos of Peskov and the alleged gift which were taken before the event.