Film on kidnapping in Belarus to appear on the Internet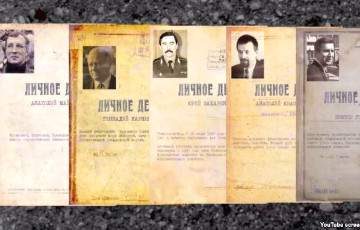 On 16 September, the documentary "Gang" on the political disappearances of opponents of the regime in Belarus was demonstrated in the Netherlands.
Valeryia, daughter of gone missing businessman Anatol Krasouski, informed Radio Svaboda. "Gang" was screened in Washington, Warsaw and Vilnius.
Mothers of Yury Zakharanka and Zmitser Zavadski were the first, who saw it in Belarus in February 2015.
Is "Gang" screened in Belarus? Raisa Mikhailouskaya, human rights activist, author, and producer, says:
- We've intended to show it in Holland. It will also be shown at the Human Dimension Implementation Meeting in Warsaw on September 26. In Belarus we intend to show it on Belsat TV channel. I cannot specify the data (corresponding documents are being prepared).
- Will there be any demonstrations at some meetings?
- There will be no public views. We have organized some private views for foreign diplomats and servants. The BPF office had a public view and only 30 people appeared. Frankly speaking I was extremely disappointed. The public view was planned on May 7, anniversary of Zakharanka's disappearance.
- What do you think is a reason for such oblivion? Belarusian independent mass media often reminds of those gone missing...
- Human rights activists, relatives, journalists, politicians remember them. But so do people? The film was made for it - to remind the society of this old, but acute story. I hope that in early November the film will be uploaded to the Internet. I guess will be popular before the "presidential elections".
***
"Gang" is written by Raisa Mikhailouskaya and Maryna Bialiatskaia, film directors are Pavel Bandzich and Jauhen Shaptsich. The film took almost a year for a creative group. The authors pieced together events, documents, testimonies of victims and persons related to political disappearances. Aleh Alkaeu, Iryna Krasouskaya, Volha Hryhoryeuna, Sviatlana Zavadskaya, Vasil Leonau, Zinaida Hanchar, Miachyslaw Hryb, Pavel Sharamet, Hans-Georg Wieck and others were minor cast. Running time is more than 50 minutes.