Lithuanian FM representative: If you tussle with evil, you will conquer
1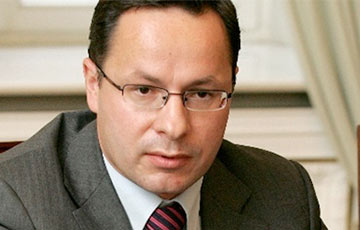 The representatives of the Foreign Ministry of Lithuania Žygimantas Pavilionis delivered a speech at the conference "(Un) Democratic Belarus: Political trends and education" in Vilnius.
He urged Belarusians not to be afraid to confront the totalitarian regime. Answering the words of one of the speakers, that the situation in the country should be viewed on a long-term horizon, the Lithuanian diplomat noted that "if you have a vision, if you are going to tussle with evil, you are sure to conquer," the reporter of charter97.org informs.
"If you are going to balance, seeing the present, but remaining in the past, you are 100% sure to lose," Žygimantas Pavilionis said.
He offered several examples, in particularly, Lithuania, which, to his mind, is a successful and fast-growing country. As said by him, all that is a result of "standing against evil" by Lithuania once.
"I understand Belarusians, and sometimes Ukrainians, who like to balance, they like these dances, but to be frank, this balancing, these "games of thrones" are the 19th century. You can live with such a theory if you are very large. But if you are not big countries, you will perish," the diplomat believes.
That is why there is only one way out for Belarusians: "either you are to survive and move in the direction of the West dramatically, or perish."
"Time was stolen from Belarus, you are losing time, and time flies very fast, as tanks are moving closer," he concluded, and added that small things should be done, in particular, educational work.
The conference "(Un) Democratic Belarus: Political trends and education" was held in Vilnius on September 24 with participation of Lithuanian representatives, politicians, public leaders, representatives of the foreign diplomatic corps and Belarusian organisations.
Žygimantas Pavilionis is in charge of Eastern Partnership issues at the Lithuanian Foreign Affairs Ministry.