MAZ Workers To Be Thrown Into The Street
117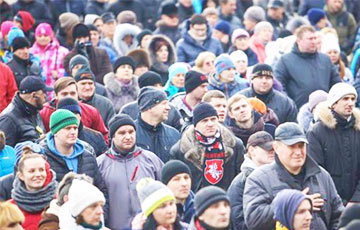 MAZ with 17 thousand employees has become the most loss making enterprise in the country.
Minsk Automobile Plant operated with a net loss of 596 billion Belarusian rubles (about US $ 30 million) in the first half of the year and has topped an anti-rating of Belarusian enterprises.
It wasn't a surprise, though. In 2014, the net loss of MAZ amounted to approximately $ 150 million, and in 2015 – to approximately $ 60 million (at the average annual exchange rate). At the same time, the enterprise production volumes have dropped significantly during the last years. According to the National Statistics Committee, only 6.4 thousand trucks (including dump trucks) were manufactured in Belarus in 2015, compared to 26 thousand trucks manufactured in 2012.
The statistics on trucks production (excluding dump trucks) for January-August of this year is even more depressing – only 2255 vehicles were manufactured.
However, the number of MAZ employees has decreased only slightly: there were 21 500 people employed in 2012, and there are about 17 thousand employees today, "Salidarnasts" writes.
The chairman of the Free Trade Union of Metalworkers Aliaksandr Bukhvostau has called the ongoing work of MAZ a disaster for the Belarusian economy:
– The fact that MAZ, which was once one of the backbones of the economy, is operating at a loss today – is a disaster for the economy. It is difficult to make any recommendations, but I do not think that the enterprise is headed by brainless people, especially considering the fact that it is headed by the former Minister of Industry Katsiarynich. I think they are looking for a way out. Such an enterprise shouldn't be loss making. Otherwise, why would we need it?
The trade union leader does not exclude that part of the MAZ workers may lose their jobs.
– If production volumes have fallen by several times, and the number of employees has remained the same, it is not justified. To justify the number of employees, it is necessary to improve product quality, to look for markets and to load the enterprise capacity. We need to get people out of this situation in some way – the trade union leader summed up.