Henadz Fiadynich: Inflation Already "Ate" Pensions Raise
25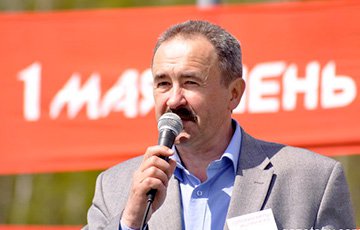 The Chairman of the Belarusian Trade Union of Radio-Electronic Industry Workers has told how pensioners are 'appreciated' in our country.
The labour pensions will be increased by an average of 5 percent since December 1, 2016. The last time they were raised was last September. It was 5 percent as well back then.
- Raising pensions for 5% is ridiculous, as the inflation has already eaten this raise several times within a year. It looks obvious that the Belarusian economy is incapable of raising pensions up to a decent level. The people get Bn 200-300 per month, how is that possible to live on this, given today's prices and tariffs for communal services? What is a pensioner has no one to help them out? People, who worked honestly throughout their lives, giving health away, should count on a better attitude from the state, - Henadz Fiadynich has told in an interview to Radio Racyja.
- No money for raising pensions?
- No, but let us look at the problem from another angle. I think that a lot of budget money goes to the wrong places. I mean the army, the force structures, various propagandistic structures like the BRYU, and entertaining events of all sorts… There seem to be the money for all those things. .
- How heavy a burden do pensions appear for the budget?
- It is heavy, as there are many pensioners out there. If the economy worked normally, it would have been easier. Still, we have what we have, and economy cannot be deceived.
- They say they are going to deduct 40% out of the pensions of those pensioners who are still working, is that true?
- There are talks like that indeed. However, why does a pensioner work? Because there is not enough money for living. They want to eat normally, to help their children and grandchildren. Meanwhile, why not working if there is health and opportunity to do so? However, a person has earned a pension throughout his or her long working life, so why taking it away? The reference to the experience of other countries is inappropriate here. Make a pension of one or two thousand euros and there will be no problem whatsoever. If you cannot do that, why taking away what the people have already earned?