Miklos Haraszti: Belarus Misses Political Will to Carry Out Reforms
11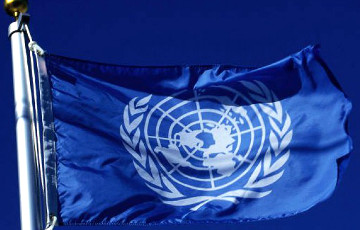 Basic human rights and freedoms in Belarus are being violated.
On October 27 the UN Special Rapporteur on the human rights situation in Belarus Miklos Haraszti stated that in his report at the session of the UN General Assembly in New York, BelaPAN informs.
He noted that that time the report was focused on the issue of human rights during the election process, as there were two election campaigns within the year - the presidential and parliamentary one.
"Presidential and parliamentary elections were thoroughly observed by human rights community and considered as indicators of the situation development in Belarus, Haraszti said. - Release of political prisoners on the eve of presidential elections and the absence of violence raised expectations for an overall improvement in the human rights situation. Unfortunately, I can only mention only few positive changes."
The reporter noted the adoption of an multi-agency plan on recommendations implementation of the Universal Periodic Review, as well as the signing of the Convention on the Rights of Persons with Disabilities.
At the same time Haraszti stressed that former political prisoners were not vindicated, the authorities had not taken any specific steps to change the restrictive legislation.
Speaking of elections, the Special Rapporteur noted that the state apparatus of Belarus "continues to prejudge the results of the elections," the situation has not been changed even by amendments to the Electoral Code. "The turnout and the vote counting were not transparent, there was no equality among candidates," Haraszti summed up.
He referred to a criminal case of a blogger Edward Palchisand said that he "was imprisoned under a false pretext, but, in fact, because of political views he expressed in his blog."
Haraszti also pointed out that the executive branch of government in Belarus still had the right to authorize or prohibit mass events, and administrative responsibility prescribed for their illegal carrying out.
In Belarus, he adds, Article 193.1 of the Criminal Code, which prohibits activities on behalf of unregistered organization is still valid. Besides, Belarus has preserved the authorization system of registration of parties and organizations.
"There is no political will to conduct reforms in Belarus, Special Rapporteur said. - Belarus stil practice the death penalty. It was expected that the president had unlimited power and would introduce moratorium, but it did not happen. I urge the Belarusian authorities to abolish the death penalty without delay."
Харашти также призвал Минск сотрудничать с его мандатом и заявил о готовности оказать всяческую поддержку при проведении реформ.
The mandate of the Special Rapporteur on human rights in Belarus was approved by the Council of the UN Human Rights in July 2012, and then extended every year, despite the negative reaction of the Belarusian authorities. Another decision to extend the mandate was adopted by the Council this July. All this time the official Minsk refuses to cooperate with Haraszti, because it believes the problem of human rights in Belarus is far-fetched.