Statkevich Calls For Street Rally On November 24
2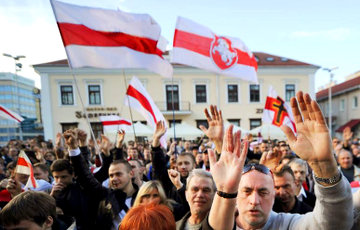 Opposition leader Mikalai Statkevich announced another street protest.
It will take place in Minsk on 24 November. As the politician said, "the 20th anniversary of establishment of the dictatorship in the country" would be the trigger for conducting it.
"On November 24, 1996, the legislative power was eliminated in the country, and Lukashenka improperly added 2.5 years to his term, following the results of the referendum," – Mikalai Statkevich said to Radio Svaboda.
The rally, as envisioned by the Council of the Belarusian National Congress, where Statkevich is a member, will launch the campaign "For New Elections, For New Power!"
Earlier the BNC Council adopted a statement, in which it called the democratic, political and social forces to join this campaign.
"Only free and fair elections can be a way out of the crisis, a way to improve the Belarusians' standards of living," – the organizers state.