Hundreds Of Russian Troopers Landed Under Brest
11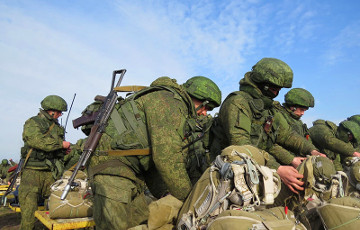 Belarusian-Russian military exercises start today.
The airborne troops of Russia and Belarus are starting joint tactical exercises today, on Octoder 7. They will consist of three phases, will be held on one of the grounds near Brest and will continue until 20 October.
As the military department has explained, during the international training the airborne troops of the two countries will practice together to training combat missions of identification, blocking and eliminating illegal armed groups; they will exchange experience in the methods of preparing air assault units during the conduct of special operations in the zone of their responsibility.
As part of the exercises the Belarusian military will have an opportunity to learn how to use modern and advanced models of Russian shooting arms, Interfax.by informs.
Over 700 troopers from Russia and Belarus and about 60 units of military equipment, including aviation will be involved in the exercises.