Belarus' MFA Notes Protest Against Russia
52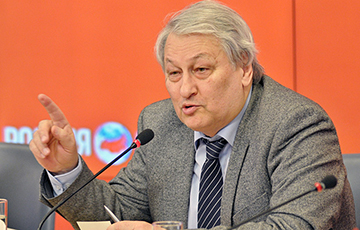 The advisor of the Russian Federation's Embassy was called onto the carpet due to the statements made by Leonid Reshetnikov.
On December 22, 2016 minister-counsellor of the Embassy of the Russian Federation to Belarus Vadim Gusev was summoned to the Ministry for Foreign Affairs of the Republic of Belarus, the press-center of the Belarusian MFA informs.
"During the meeting in the MFA, the Russian diplomat was noted a protest due to the statements of Director of the Federal State Scientific Budgetary Institution "The Russian Center for Strategic Studies" Leonid Reshetnikov about the Republic of Belarus, broadly disseminated by the media," — the message states.
The Belarusian side provided its principle assessment regarding such statements' groundlessness by nature and absolute unacceptability by form. It has been pointed out that they "totally disaccord the strategic character of the Belarusian-Russian relations", as well as the principles, which are recorded in bilateral and multilateral documents and on which the cooperation between our "fraternal states" is based, namely, respect of sovereignty, independence and territorial integrity.
On December 20, a video-record of the speech made by Director of "The Russian Center for Strategic Studies" Leonid Reshetnikov was published in the internet. He said that the Belarusian language was 90 years old and Belarus was "a historical part of the Great Russia".