Union Of Poles In Belarus: Lukashenka Believes We Are "Fifth Column"
15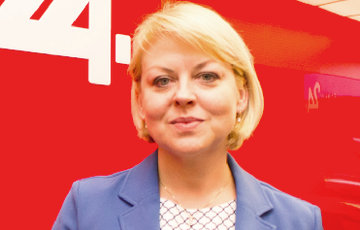 The chairperson of the Union of Poles believes that the government of Poland should remind Lukashenka about rights of its nationals more often.
While speaking on air of the Polish Radio, the chairperson of the Union of Poles in Belarus Andżelika Borys called upon the government of Beata Szydło to remind Minsk about the necessity to respect the rights of the Polish national minority.
As said by Borys, the Union of Poles in Belarus had been working for 10 years, and it attracted attention of the Belarusian authorities to the violations of rights of Poles, however all appeals were neglected. As Borys informed, teachers of the Polish language in Belarus are subjected to pressure, Polish people of arts do not feel comfortable either, there are attempts to exclude the Polish language from the system of universal education.
"The Union of Poles is viewed as the "fifth column," opposition to Lukashenka's regime – Andżelika Borys said.
At the moment 12,000 schoolchildren of Belarus study Ppolish. Borys believes that at the moment the Belarusian authorities have suspended crackdown on Polish activists, as they want to improve relations with the West.