Another Emergency At Nuclear Power Plant?
58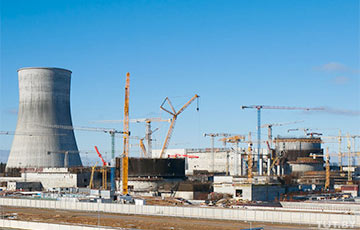 Now the Belarusian NPP construction site is cordoned off and is now under "constant control of men in black".
For the past two weeks rumors about another very serious emergency, which has occurred at the Astravets NPP construction site, have been persistently circulating in Astravets district.
Activist of the United Civil Party Mikalai Ulasevich wrote that on ucpb.org.
"During my pickets for collecting signatures, at least ten independent sources confirmed on condition of anonymity the collapse of the reactor when it was being installed in the NPP reactor unit.
The emergency allegedly happened on Sunday, July 10, during the test installation. The official installation of the reactor to its staging place in the presence of television and other media was planned for Monday," – the activist wrote.
However, the 330-ton machine came off and fell down from a height of 2 to 4 meters.
"Now the emergency site is cordoned off and is under constant control of men in black," – Mikalai Ulasevich said.
We remind that in May the pillars of the future nuclear service building collapsed at the Astravets NPP.