BSATU Fired Professor Kadyrov For Criticizing Authorities
5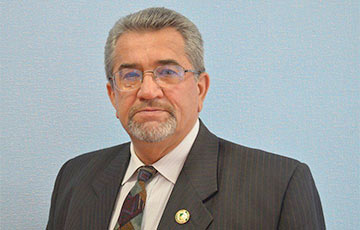 The Management of the Belarusian State Agrarian Technical University (BSATU) did not renew the contract with the 65-year-old doctor of agricultural sciences Mikhail Kadyrov.
Official reason – term of his contract with the educational establishment has expired.
"Officially, I cannot file a claim. The contract expires every year, so the term had expired and they didn't renew the contract. Although, 70 years old and even 80 years old doctors work at the university. Continue to work!" – the doctor explained to Belsat.
Fired for critical posts in social networks?
Professor Kadyrov is known in Belarus not only for his professional activity, but also for his solid citizenship. He boldly express his thoughts in social networks and prints critical articles in the media about the real state of the Belarusian economy.
"The main thing - to report that there is a growth in crop and milk production. And due to the fact that the manager is not the master, but a temporary person, he is looking for opportunities for growth in falsification of figures. And this has become the cancer which has spread in the agriculture of the republic," – Mikhail Kadyrov said outrageously.
Such cases happen across Belarus.
Bald statements have automatically made the Professor a victim of the contract system. And among those who was fired for criticism of the authorities – dozens of workers and the whole cohort of well-known teachers of the University of Hrodna: Vyachaslau Shved, Andrei Chernyakevich and Ina Sarokina. Also, the case of the Talka secondary school teacher Natallia Ilyinich resonated across the country.
Independent trade unions have been fighting against the contract system for decades. It gives a citizen the right to work, but deprives him or her of all the other rights, including - the right to a decent wage and decent working conditions.
Short-term contracts are the usual international practice regarding workers. But in Belarus they are an opportunity for punishment of dissidents.
The introduction of the contract system has allowed the authorities to make workers more manageable and weak-willed. And the results, as they say, are all around. Infinite unemployment with bankrupt companies on the background.