Kachanava: New Decree On 'Parasites' Will Affect Half A Million People
155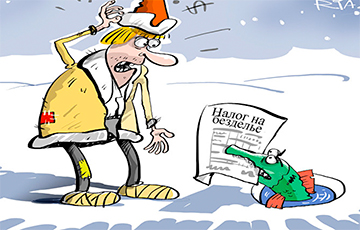 The "updated" concept of the Decree will have been ready by tomorrow.
The revised Decree #3 will soon be passed to Lukashenka for consideration. Head of the presidential administration Natallia Kachanava informed this today during the session with Lukashenka, dedicated to the work of the economy in the expired period of the year 2017, assessment of the results of the year and the draft prognosis, budget and the monetary policy for the year 2018, BelTA reports.
According to Natallia Kachanava, many Belarusians are concerned about employment issues. "Now we are working on a new concept of the Decree # 3. We will submit it in the near future. We are analyzing the situation, it is really serious," — she said, — "The data that has been provided to us by the regional executive committees is as follows: there are about 500,000 unemployed people."
The head of the Lukashenka administration said that a special monitoring group was set up there. Specialists from this group regularly visit problem-plagued regions. "In accordance with the estimates of the Information and Analytical Center, we see that this issue is of the biggest concern for our people. The situation is different in different regions. But the problem really exists today, so self-complacency is inadmissible," — Natallia Kachanava said.
She mentioned the fact that 97,600 Belarusians were working abroad. "They cannot find jobs here and just leave. We need a targeted approach to every region," — the head of the Lukashenka Administration concluded.