"Parasites" Paralyze Judicial System
157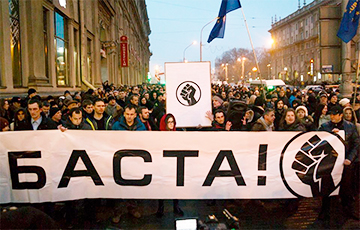 The mass boycott of the illegal tax has left the authorities in a quandary.
The due date for payment of the fee to finance public spending according decree №3 ended on 20 February. The expectations of the government are very different from the result. The money received is much less than it was planned. However, the most interesting thing is what happens next, intex-press.by writes.
Statistics show that crunch time is awaiting the courts (if cases of "parasites" are considered there).
Here are the figures, given by the Belarus 4 Brest channel against the residents of Brest region.
70 thousand people were sent notifications on the need to participate in the financing of government spending.
14 thousand people have proven that they are not "parasites."
5.5 thousand people paid the fee.
800 people contacted the local authorities with a request to release them from paying the fee.
Simple calculations show that nearly 50 thousand people, ie about 70% of those who were sent "chain letters ", ignored them. In itself, such disobedience is unusual for Belarusians.
And it definitely will leave the authorities in a quandary. After all, to punish saboteurs, only in Brest region it is necessary to consider about 130 cases every day for the whole year!