Poland's Deputy Foreign Minister: We Reminded Belarusian Authorities About Human Rights All Year
6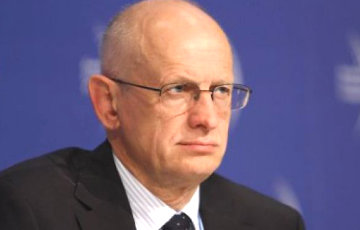 Marek Ziulkowski outlined Poland's position on human rights violations in Belarus.
Marek Ziulkowsky became a participant of the meeting of the deputy foreign ministers of the two integration structures: the Eastern Partnership and the Visegrad Four, Radio Liberty reports.
Deputy Foreign Minister of Poland Marek Ziulkowsky reminded about respect for human rights:
"Over the last calendar year, starting from March, and perhaps even starting from February, the relations with Belarus, both along the EU line, and bilateral relations with Poland, began to revive. And here it is very important to emphasize that all this time during our dialogues we have been discussing the issues that were of recent concern to us. Human rights issues have also been touched upon at all the meetings last year."
Today, the deputy ministers named four industries, where, in their opinion, cooperation can become the most effective. These are interaction at the local level, in education, cross-border cooperation and modernization of transport infrastructure.
The Deputy Foreign Minister of Poland stressed that he does not agree with the skeptical attitude to the prospects of the Eastern Partnership: "25 years ago we opened the Polish Embassy in Belarus. In it, I began my diplomatic career. Then we started with the principle of good-neighborliness, but now other initiatives are developing as well."
The Eastern Partnership is a political initiative of the European Union aimed at rapprochement between the EU and its six eastern neighbors - Armenia, Azerbaijan, Belarus, Georgia, Moldova and Ukraine. During the program, which is already in its seventh year, the countries-participants of the Eastern Partnership were allocated EUR 3,2 billion for the implementation of various development programs.
The Visegrad Group includes Hungary, Poland, Slovakia and the Czech Republic