Vital Rymasheuski: Security Officials Did Enough To Get Sanctions
9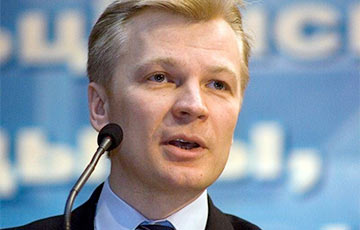 The KGB and the Ministry of Internal Affairs are the main "culprits" for the extension of the US sanctions against Belarusian officials.
The KGB and the Ministry of Internal Affairs' activity produced its results – the US extended sanctions against Belarus' authorities. That was how co-chairman of the organizing committee for the creation of the Belarusian Christian Democracy party Vital Rymasheuski commented on US President Donald Trump's extension of sanctions against the Belarusian authorities, bchd.info writes.
The Belarusian authorities' repressive bodies – the Ministry of Internal Affairs and the KGB – are fully responsible for imposing sanctions against the country, as well as for the international isolation. Their actions over the past six months: the brutal arrests of peaceful demonstrators, the "Patriots' Case", the violation of the right to freedom of speech, – have completely discredited Belarus at the international level. All the Foreign Ministry's efforts to improve the image of the country were in vain," – he said.
The BCD co-chairman recalled that it was noted in Donald Trump's letter to the Congress that "the actions of some Belarusian politicians undermine the democratic processes in the country," and "corruption and human rights violations in Belarus are threats to national security and US foreign policy."