Lukashenka: We Will Protect Western Borders Of 'Union State' Together With Russia
40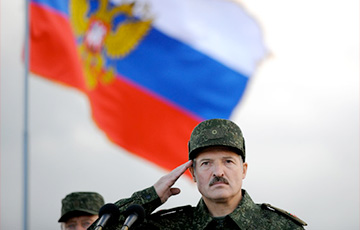 The dictator started talking about imaginary "aggressors" in the western direction again.
— In the current crisis of international relations the importance of diplomacy is increasing significantly. It is the diplomats who must demonstrate their ability and eliminate the slightest chance of the disputable matters being resolved by military means, — Lukashenka started, BelTA reports.
According to him, the major goal of diplomacy is to create the necessary conditions for bringing the positions of all stakeholders together and elaborating coordinated approaches:
— Only with the consolidation of efforts it is possible to fight global challenges and threats. Therefore, the priority of Belarus' presidency in the CSTO is to strengthen the CSTO authority in the international arena.
He also voiced that, within the period of the CSTO's existence, a multifunctional structure was created, which had vibrant instruments of effective counteraction to the current challenges and threats:
— We cannot feel satisfied with what we have achieved so far. The global situation is alarming. We need to pay close attention to the security of our states, both military and political.
A week ago Lukashenka he met with the CSTO defense ministers and secretaries of the security councils.
— You are very well aware that Belarus is responsible for the western direction within the frameworks of both the "Union State" and the CSTO. This is Belarus's zone of responsibility, and our whole army is focused on this, together with the Russian Federation. We have a precise plan of actions in various situations, — he noted, answering the question about the conduct of the West-2017 military exercise.