Trade Turnover Between Belarus And Ukraine Heads Towards Record High
2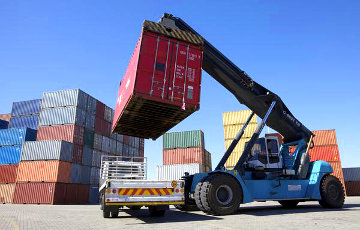 Oil products make up the lion's share of Belarus' exports.
A session of the Belarusian-Ukrainian commission on trade and economic cooperation is to be held in Kiev on July 17-18.
Experts from both sides will discuss how to stimulate trade, improve cooperation in industrial cooperation, engineering, transport, agro-industrial complex, Radio Svaboda reports.
Last year, Belarus and Ukraine managed to eliminate key barriers to mutual access to the markets. They resolved issue of the duration of sanitary and hygienic expertise for Ukrainian products imported into Belarus, abolished the special duty of 39.2% for a number of Belarusian goods imported to Ukraine.
As a result, in 2016, the volume of trade amounted to 3.8 billion dollars with an increase of 10%. Ukraine confirmed the status of the second most important trade partner of Belarus. Its share in the total commodity turnover of Belarus was 7.5%. In turn, the share of Belarusian products in Ukrainian imports is also more than 7%.
The good dynamics has been noted this year, as well. In January-May, trade increased by 26.7% and amounted to more than 1.7 billion dollars, while the growth in supply was observed by both sides. According to the preliminary estimates, in the first half of the year, the sales turnover between Belarus and Ukraine exceeded $ 2 million.
Total exports amounted to 2 billion 848 million dollars, of which 1 billion 749 million – oil products. Also Belarus exports gas, bitumen, fertilizers to Ukraine.