Coin With 'Pahonia' Coat-of-Arms To Become Most Expensive In History
30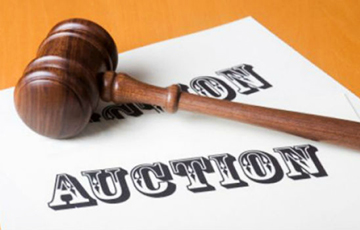 The price for the unique coin may reach $2 million.
The coin of 100 dukat of Zygmunt III Wasa was put on the auction in the USA. In 2008, it already was the most expensive coin in history. German collector bought it then for $ 1,38 million. It is expected that the record will be broken this time.
The American auction house Classical Numismatic Group INC predicts that the price of the golden coin at auction may reach $ 2 million. The auction final will take place on Tuesday and Wednesday, Radio Liberty reports with a reference to Gazeta Wyborcza.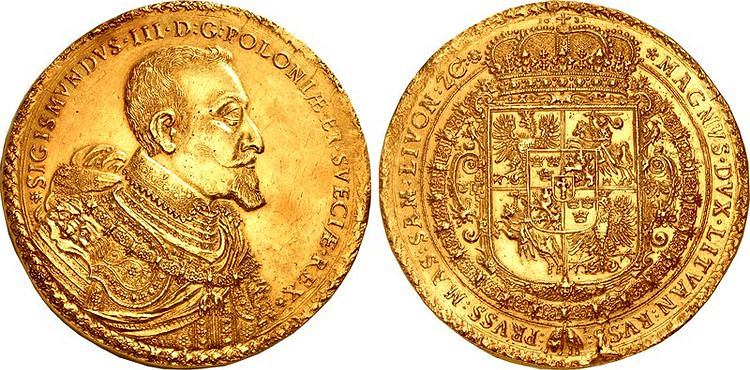 The diameter of the coin is 70 mm, it weighs 348.3 grams of gold. There are only six such coins in the world.
The coin was minted in Bydgoszcz. Researchers believe that it was a gift to the king or some of his closest associates. Others believe that the coin was ordered by Zygmunt III Wasa himself.
Only several such coins were minted. One of them is in Poland, at the National Museum in Krakow. It comes from the collection of Emerick Gutten-Chapsky, a native of Stankava near Minsk.
The author of the coin project was one of the most outstanding European masters of the time — Samuel Ammon from Switzerland. On the obverse, there is a bust of the king without a crown. Under the bust, the master placed his initials SA and the date 1621. On the reverse, under the crown — a nine-piece shield. On them — the coat-of-arms of Poland and the GDL, as well as Sweden and Gotland, and the sheaves of Wasa in the middle.