First Documentary About Korzhych's Case Released
11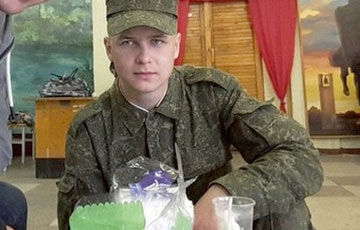 Journalists have collected everything that is known about the death of the soldier in Pechy.
More than a year has passed since the tragic death of soldier Aliaksandr Korzhych in Barysau's Pechy. The film "Ordinary suicide," made by the journalists of Radio Svaboda for the Present Time TV channel, is about the circumstances of the soldier's death.
Soldier Aliaksandr Korzhych was found hanged in the basement of the medical company building in Pechy near Barysau on October 3, 2017. With legs tied and a t-shirt, torn over his head. The official version was announced almost immediately – a suicide. The soldier's mother, Sviatlana Korzhych, does not believe this. Thanks to her, independent journalists learned about the case, the story received a great response.