Russia Introduces Ban On Export Of Oil Products To Belarus Until The End Of 2019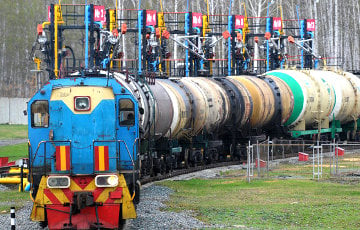 The ban also regards exports of LP gas.
Several sources in the Russian government inform Reuters that Russia introduces ban on exports of light and dark oil products, LP gas to Belarus from November 2018 till the end of 2019. Later information was confirmed by Minister of Energy of Russia Alexander Novak.
According to him, the signed protocol provides for the ban on deliveries of dark oil products, diesel oil.
"As for auto-petrol, diesel fuel, fuel oil, the indicative balance provides for zero indicators," TASS quotes Novak. At that, the agreement entails preservation of deliveries of certain oil products which are not produced in Belarus - these are products of petroleum chemical plants.
Reuters earlier informed about the introduction of the ban on light and dark oil products and LP gas. Agency's sources inform that oil, natural gas, gas condensate, wide range of light hydrocarbons, as well as the number of petroleum products for petro-chemistry are the exception; their exports will be regulated by indicative balances and protocols between Russia and Belarus.
"The protocol provides for small exports amount of some fuel components which can be used in the petro-chemistry, wide range of light hydrocarbons, oil, petroleum jelly," he added.
Russian Ministry of Energy refused to comment on it and offered to ask Deputy Prime Minister Dmitry Kozak who supervises the sphere. Kozak's representative Ilya Dzhus confirmed an absolute prohibition on deliveries of dark oil products to avoid grey schemes losses in the Russian budget. He refused to comment on exports of other oil products.
It is noteworthy that means raised on "customs clearance" of 6 mln tons of oil will go to the budget of Belarus this and next year.
Questions of tut.by addressed to Belneftekhim and government's press-service are still unanswered.
According to data of Argus agency, railway deliveries of oil products to Belarus equaled to 2.38 mln tons in January-August 2018; that is, 375 thousand tons more than for the similar period in 2017. The major part of deliveries goes to fuel oil (860 thousand tons), naphtha (733 thousand tons), and vacuum gas oil (589 thousand tons). In monetary terms it equaled to around $1 billion.