Ministry Of Housing And Utility ServicesTells How 'Social Parasites' Will Pay Utility Bills
90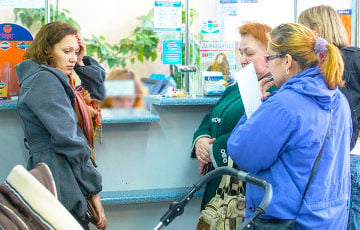 The updated utility bills will start coming next year.
The Ministry of Housing and Utility Services informed which utility bills the "social parasites" will receive, Minsk-News agency writes. Since January 1, they will have to pay for hot water under the "economically justified" tariffs, and from October 1, 2019 - for the central heating.
The utility bills will be executed in the names of payers-owners of apartments, tenants of commercial or social housing, tenants of premises. If a "parasite" lives alone, then they pay for the utility services in full, if with the family - in proportion.
The data on the consumed services for hot water supply and heat supply under the subsidized and economically justified tariffs will be provided in the notice for payment of utility services.
Important to note, Belarusians working abroad automatically fall into the "parasites" category. The lists will be compiled by special commissions that work with personal information of Belarusians.
It has been stated more than once that "parasites" will also pay for other services that are subsidized by the state, and "Belarusians unemployed in the economy of Belarus" were frightened with the labor and detox centers.
The previous version of the "parasite decree" caused mass protests, which experts have called the biggest in Belarus since the "perestroika".