Kamianets District Residents Skulks To Woods With Gun For Fourth Day
17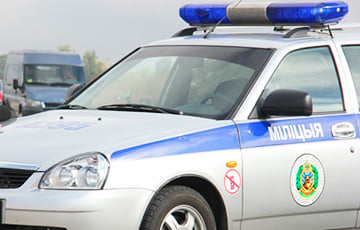 The 42-year-old man attacked his neighbors.
42-year-old Siarhei Novik from the village of Stavy, Kamianets district, has been hiding in the woods for several days by now. He is wanted by police, but the searches have ended in no result so far, nn.by reports.
It was reported that Siarhei Novik had come to the place of his fellow villager Natallia late at night on November 8. The door to her house was open. He threatened to kill Natallia, shot in the ceiling twice and left.
Several minutes later, Siarhei visited another neighbor – Ryhor. There, he stuck the gun to the man's head and threatened to kill him. Fortunately, Novik did not fulfill his threat and left the house.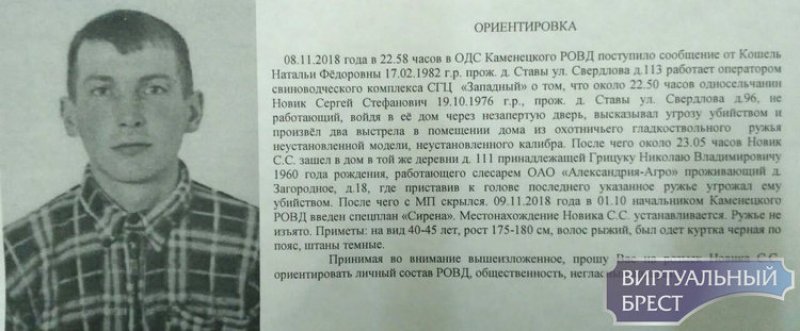 The Investigatory Committee reported that Novik had no reasons for aggression. Villagers claim that they do not know why Novik came to them.
Some locals believe that the cause could be jealousy. Like, shortly before the incident, Novik quarreled with his live-in girlfriend. However, no one in the village seems to know the details.
They say Siarhei is is a completely adequate person: "At least they did not notice any mental problems." He lived in his parents' house, had no children. Previously he worked in the local forestry, but a few months ago he voluntarily quit.
It remains unknown where Siarhei Novik is today. The same evening, the police announced the Siren plan, but four days later, on November 12, the location of Siarhei Novik is still unknown.
Those who are aware of the whereabouts of Siarhei Novik, the police ask immediately to call 102.