Ihar Komlik: We Say "Your Honor" To Judge, But I Did Not See Honor And Conscience There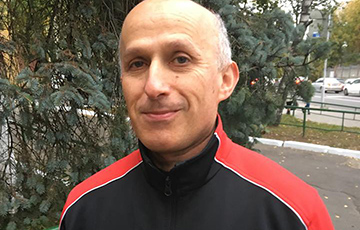 The leaders of the REP Trade Union intend to appeal the unfair verdict in the Supreme Court.
There is no evidence of the receipt of money on the Lithuanian bank account and withdrawal of it, but the guilty verdict will still be left unchanged. The Minsk City Court dismissed the complaint of REP Trade Union leaders Hennadz Fiadynich and Ihar Komlik sentenced to 4 years in an open type institution each, as well as to a 5-year ban to hold administrative positions on charges of tax evasion on especially large amounts.
Ihar Komlik, leader of the REP Trade Union, to Belsat:
"I was the only person in the courtroom who still had some hope that the court would give credence to the evidence of the defense lawyers and the documents submitted. Unfortunately, my opinion was less than a percent of the total. The rest were confident that the verdict would not be changed. This shows the attitude of society to justice itself, no one believes that this is possible, especially when it comes to some kind of opposition issues. Turning to the judge, we should say "Your Honor," but, as the situation has shown, there was no conscience. [...]
Of course, we will appeal the decision of the court in the Supreme Court and in international instances, since we consider ourselves innocent, and we have grounds for this... "