Lukashenka Appoints Siamashka Ambassador To Russia
21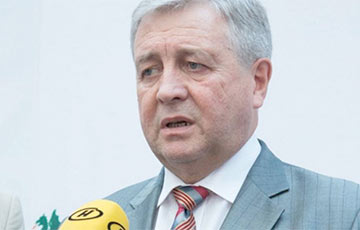 The former deputy prime minister appointed to several more posts.
Deputy Prime Minister Uladzimir Siamashka, who was dismissed in August, received a new appointment – he becomes the ambassador of Belarus to Russia, BelTA informs.
Uladzimir Siamashka has been deputy prime minister since 2003. For 15 years, Lukashenka trusted him to oversee the negotiations with Russia on oil and gas and the industrial complex.
Uladzimir Siamashka will also combine the duties of a plenipotentiary of Belarus to the CIS Economic Council and the CSTO, a special representative of Belarus on integration cooperation in the framework of the "Union State," EAEU, CIS, CSTO.