Leanid Kulakou: Let Bandits In Gowns Not Ask If I Trust Judges
5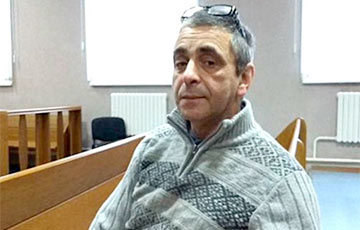 The court has dismissed the European Belarus activist's complaint against Zlata Savastava.
Yuliya Blizniuk, deputy chairman of the Frunzenski District Court, has just refused to initiate a criminal case against Zlata Savastava, who hit European Belarus activist Leanid Kulakou during a rally near the restaurant in Kurapaty on June 27. After the meeting, prosecutor's office representative Aksana Sakovich added: "He asked for it – nobody forced him to rush under the car," – the Basta Telegram channel reports.
– Let the bandits in their gowns not ask me before the trial whether I trust the judges. The authorities actually give criminal elements the go-ahead to rough justice against activists.
The prosecutor's office representative did not answer the question whether drivers have the right to knock down pedestrians and leave the scene of the accident.
In my case, the results of the forensic examination were falsified, I suspect that an appropriate command had been given. The court refused to call as a witness the doctor, who diagnosed the fracture of the arm, and the forensic scientist. Nobody explained to me for what reason I wore a plaster and had a sore arm for half a year.
The judges and prosecutors, who deliver such decisions, will be judged as accomplices of crimes against the people after the change of power, Leanid Kulakou said after the trial.