Another Victim Of Ceiling Collapse In Minsk Shopping Center Known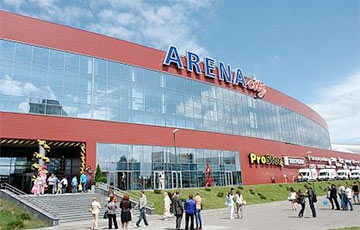 New details of the criminal case on the fact of the ceiling collapse in the Arena City shopping and entertainment center have become known.
The official representative of the Investigative Committee, Yuliya Hancharova, informed the Minsk-News agency about that.
According to her, there are two victims in the case. About one of them it became known immediately after the incident. Doctors helped her and let her go home. And it was not known about the other victim. However, later it turned out that another girl went to the doctors a few hours after the incident. Two forensic examinations were appointed.
The investigators are questioning employees of the shopping and entertainment center. They continue to study the Arena City documentation, including the design, technical, construction one. It is also planned to appoint a construction and technical expertise.
The incident happened on November 12, at about 4 pm. At the first level, the plasterboard false ceiling collapsed in the shopping and entertainment center. The area of collapse was about 150 square meters. The probable cause is the breakage of the structure fastening. A criminal case was opened over the fact of the incident.
After this incident, a check is being conducted in all the shopping and entertainment centers.