Leanid Kulakou: My Lawyer Deals With Protocol Falsification By Police
1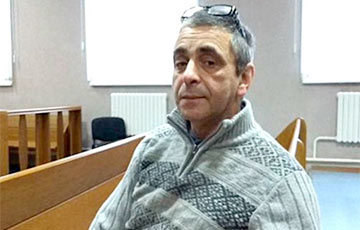 Authorities want to collect money from the European Belarus activist.
The detention center of the Pershamaiski district police department wants to collect 61 rubles 25 kopecks from Leanid Kulakou, an activist of the civil campaign European Belarus, for keeping him in the police station for 10 hours in 2016. A letter with the invoice has come just now, Belsat reports.
Leanid Kulakou was detained on September 11 in a park, where he came to rest with two friends after a day of observation at the polling station during the parliamentary elections.
According to Leanid Kulakou, there was a falsification: the police officers accused him and his associates of drinking alcohol and leaving empty bottles under the bench.
"They brought us to the Pershamaiski district police department without any medical examination and made a record that there was no alcohol in the blood. Later they made a record that there was 0.1 ppm in the blood and sent us to a sobering station, where the stuff made a record that our blood contained 0.5 ppm of alcohol. The next day, Judge Hrabatouski arranged a closed field session in the sobering station and sentenced us to three days. And later the information appeared on the page of the department's press service, that there was 1 ppm of alcohol in my blood."
Leonid Kulakov was serving his sentence in the detention center on Akrestin street. However, the first 10 hours he was really kept in the sobering station.
"My lawyer appealed to the police department asking where these changes in the protocol came from. So far we have not received any response."
Staying in the insulator is paid, it costs like a hotel room. One night – 61 rubles 25 kopecks. "Customer" pays for transport, medical examination, night stay.