The Hymn Of Resistance: Rights Exist When Fought For
7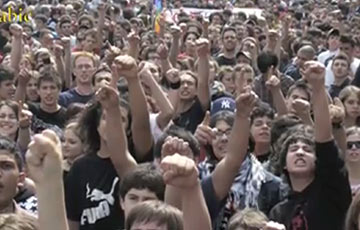 The song in nine languages which will never becoome obsolete.
On the International Human Rights, coordinator of the European Belarus civil campaign Maxim Viniarski published the Hymn of Resistance on his Facebook page:
"This is the Hymn of Resistance, in 9 languages. And the shots from Italian, Spanish, Turkish, Portuguese, Greek and Brazilian protest actions!
It has not become obsolete and never will… Rights exist only when fought for. So does freedom," the activist wrote.