"Growing Tensions in the Country, Especially in Towns and Villages"
6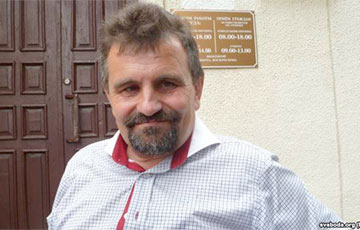 Freelancer Dzmitry Lupach is subpoenaed on Viber.
On 5 December Hlubokaye policemen drew up another protocol on journalist Dzmitry Lupach under Article 22.9, para 2 of the Administrative Offense Code.
According to information of the monitoring service of the Belarusian Association of Journalists, the subpoena was sent on Viber by police captain, senior inspector of the law enforcement and prevention department Siarhei Tsyrban.
The story on Belsat TV channel about commemoration of victims of the Nazis and communists in Hlubokaye became the ground for the protocol.
This year it is the tenth protocol drawn up on freelance journalist Dzmitry Lupach for his cooperation with an independent TV channel. A week ago the Mior police drew up protocols on Dzmitry Lupach and Tatstsyana Smotkina for covering social problems of residents of the agricultural town of Yazno in the Miory district.
According to the freelance journalist, the authorities have recently been keeping a close eye on every story, especially on social issues.
- And they sometimes tell people to shut their mouths, as it was in Yazno, they try to influence us in this way. I think it will be difficult for them to do so, as the situation in the country is worsening and tensions are growing, especially in towns and villages. I don't know how much time people will be able to remain silent, patience of people has limits, Lupach says.
This year, Dzmitry Lupach has been tried 6 tried; he's already been fined Br4.189.5 for professional activities.