Belarusian Who Acted Ukrainian On Russian TV: I Got Not A Penny
75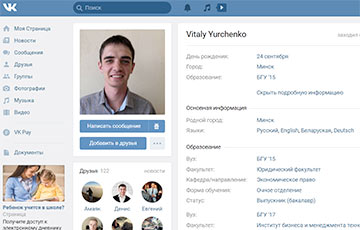 He apologized for having participated in the fake of the Russian propaganda.
Blogger Ilya Varlamov uncovered yet another fake report of the Ruissian propaganda, this time is is related to Belarus. A news piece about the life in Ukraine was aired on the Russian TV to the fifth anniversary of the Maidan events, nn.by writes.
In the video, they showed an alleged Ukrainian Kiryl Chubenko, who, while ruffling his cat's fur, was telling about the horrid things which he "had to go through after the Maidan": "The Euromaidan bgought nothing good to me personally. Look where we've come to. We should have looked into the future, and now we are in the future, without heating, with expensive energy, and unclear perspectives. How to survive winter? How to send kids to school?" the fake "Ukrainian Kiryl Chubenko" outraged.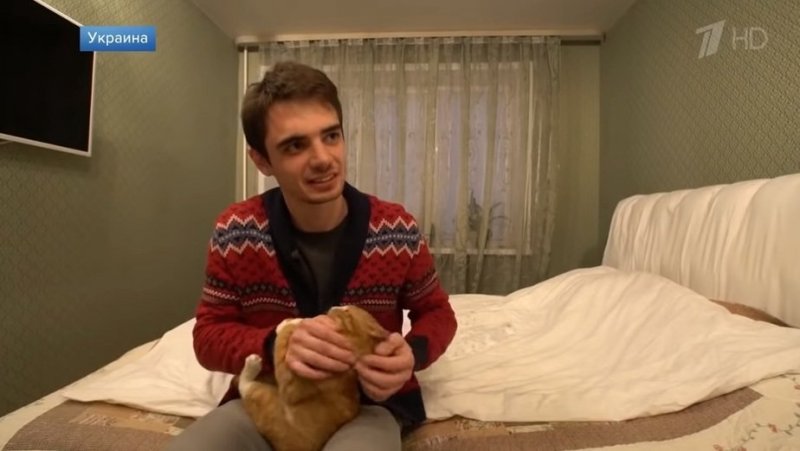 However, it turned out that the part of "Ukrainian Chubenko" was played by Minsk resident Vital Yurchanka. The people who know him personally wrote to Varlamov in the social networks, that it was indeed a Belarusian, not an inhabitant of Kryvyj Rih.
Vital Yurchanka contacted the journalists himself to tell his story. The guy repeated several times how sorry he was about this situation.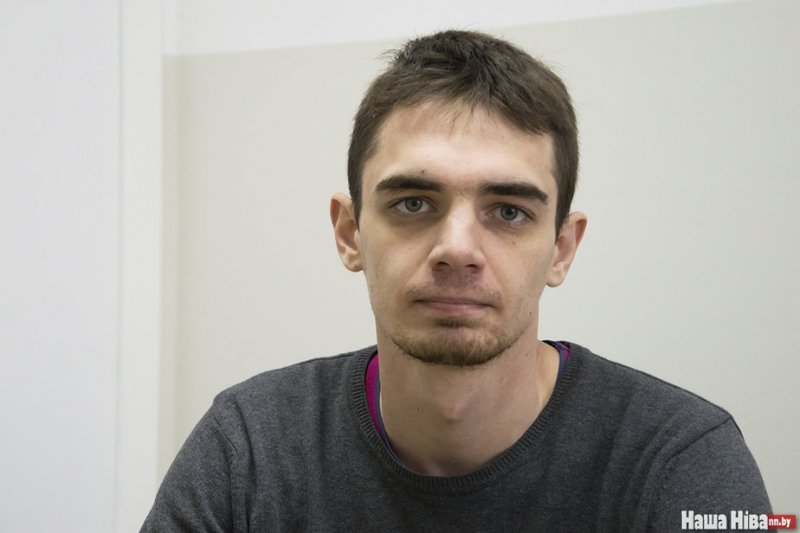 "I worked as an analyst in the Belarusian company, which acts as an intermediary between television channels and cameramen around the world. For example, if there is an earthquake somewhere, and TV channels need a video material from there, we look for a cameraman.
An order came from the Russian First Channel for a family or a person in Kryvyj Rih in Ukraine, who would complain about the lack of gas and expensive heating. Such a person was found, the material was filmed, sent to us. My working duties do not include interaction with cameramen, so I was absolutely not aware of what they were shooting.
Then it turned out that there was a bad sound in the material from Kryvyj Rih. It could not be sent to the customer. They made an absolutely wrong decision to re-shoot the video with the text voiced in Kryvyj Rih. I don't know if that person's name was signed.
I worked in the company for four months, professionals work there. Such a case is an isolated one. The wrong decision was made, you see what consequences it had.
I was offered to play the main character, because I had been hired recently, was a new employee. I doubted, but agreed to participate in the shootings. I was afraid to refuse, although I doubted all the time. I chickened. After the material had been already made, I walked for a while, then asked not to send anything to Moscow. And they told me that the material had already been sent.
The customer from the First TV Channel was not aware that this was the way it happened. It was impossible to say "sorry, we have sent you the wrong video." The video was released on Channel One two and a half weeks ago. I was already ashamed, and I was scared. On the day of the broadcast, three of my friends wrote to me that they watched the report. I somehow managed to explain everything to them, although I had heard a lot of unpleasant words about myself.
I had no moral right to participate in it. This contradicts all my views. I am extremely ashamed.
I did not receive any money for this video. They simply asked for help inside the company, but I did not think about the consequences at that moment. I feel so bad. I want to apologize to all who saw it and did not see it, if a person could possibly apologize for such a thing.
After the publication of Varlamov's material, people started writing me in the social networks with threats. They wrote terrible insults, and I understand that I deserve them. I cannot only understand how I agreed to this.
In the conflict between Ukraine and Russia, I do not take any side. This is an information war and I am ashamed to have become part of it.
I studied at the Law Faculty of the BSU, I graduated from the Master Course in Business Administration. Then I found internship at the same company where I stayed to work. However, I already quit from there.
Maybe it's good that it happened. If I have at least a minimal chance to explain myself or apologize, then I want to use it. I am totally ashamed, it's a disgrace, " Vital Yurchanka frankly said.