Authorities Arrange Provocation Against Homel Activist
14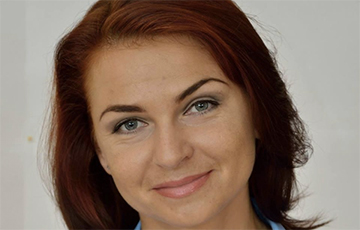 Alena Lutskovich was forcibly taken to court.
In November, Homel activist Alena Lutskovich found out that the police were looking for her on suspicion of thievery. The law-enforcers even published a video from the Euroopt surveillance cameras, writes nn.by.
Back then, it only made the woman smile, like, these were made-up charges, she had committed no theft.
In the morning of December 7, the law-enforcement officers came to Alena Lutskovich and took her to the court.
Moreover, Lutskovich argues, the state media quickly arrived in court: the journalists of the Belarusian Television and the newspaper Gomelskaya Pravda.
Lutskovich was tried for "petty theft" under an administrative article. The maximum penalty is arrest or fine for up to 30 base fees.
In the video, which was previously published by the police, Lutskovich takes something from the basket and puts it into her bag. However, it is not visible in the video, what exactly she put into her bag. The activist herself said that she did not remember whether it was a wallet or a telephone, but she certainly knew that she had not stolen anything.
In court, all the witnesses managed to see some "piece of cheese" in the video, Alena Lutskovich says. The woman herself petitioned to involve the experts to assess the video, but the court refused.
Alena Lutskovich was found guilty and fined for 7 base fees (171 rubles 50 kapeykas).