Yauhen Afnahel: Many Cities Of Belarus Have Same Situation As In Svetlahorsk
1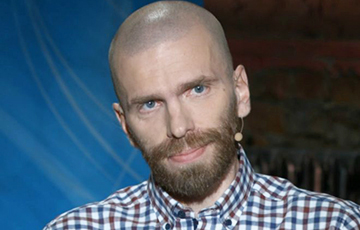 In the year 2017 there were many examples of how people raised themselves to spontaneous protests.
About 100 people came to the meeting with the leaders of the Belarusian National Congress in Svetlahorsk on February 11. The main theme was environmental issues in the town.
For the last several months there has been a horrible smell in Svetlahorsk and the surrounding villages, coming from the new bleached pulp plant, built by a Chinese corporation. People complain about the worsening health, choking, nausea and vomiting. The management of the plant and the municipal authorities assure citizens that the emissions are not harmful to health.
During the meeting, coordinator of the "European Belarus" civil campaign Yauhen Afnahel gave examples of successful struggle against illegal construction projects and plants:
- There is the same situation as in Svetlahorsk in many settlements of Belarus. The Chinese build a battery plant near Brest, Amkodor locates production in Kalodzishchy. The authorities treat our country as a third-world state, handing out land to dubious investors for the sake of immediate benefits.
Throughout the year 2017 there were many examples of how people raised themselves to spontaneous protests because of the plans to build some harmful plant, to build a road and so on. And often it was possible to stop such initiatives of the authorities. Everything depended on how decisively we were ready to fight for our rights.
The people managed to make them cancel a number of "sealing" projects in Minsk, Mahiliou residents recently achieved the abolition of illegal construction. If we come out into the street, loudly and consistently protest and put pressure on the authorities, as we do here and now, we will succeed.
Representatives of environmental organizations and specialists spoke at the action, having told about the danger posed by the bleached pulp plant. The residents of Svetlahorsk also received leaflets with an invitation to celebrate the 100th anniversary of the Belarusian People's Republic on March 25 in Minsk and the information on the ways to bypass the blocking of the Charter97.org website. Many participants stressed that this is especially important now and thank the journalists for covering timely issues.