Pavel Seviarynets: Charge Of Marches Of Disgruntled Belarusians Is Waiting In Wings
17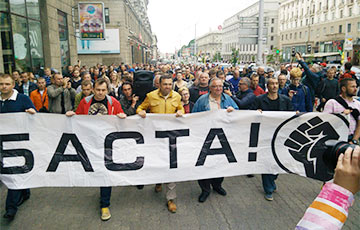 A year ago, people gained faith in their strengths and capabilities.
Pavel Seviarynets, one of the leaders of the organizing committee for the creation of the Belarusian Christian Democracy party, stated that to Charter97.org commenting on the anniversary of the March of Disgruntled Belarusians:
– On the one hand, the protests of 2017 were unexpected, and on the other one – quite predictable.
Those protests have demonstrated that the patience of the Belarusian people is not unlimited and tolerance for evil is not infinite.
There is the last drop that falls – and the Belarusian people rebel. It was after the protests of 2017 that the regime, for the first time in recent years, "turned back" the absurd initiative to collect taxes from the unemployed.
The Marches of Disgruntled Belarusians have become our common victory. In a matter of several months, Belarusians believed that they can change something in the country. And I think that the charge of vivacity of those marches has been preserved by people and is waiting in the wings. And when the time comes, when the regime makes a fatal mistake and the last drop falls, the Belarusians will know what to do.
– Could the new decree on "parasites" become such a drop?
– By signing Decree No. 1, Lukashenka's regime showed that its violent nature had not changed. But I think that here diamond cut diamond.
Sooner or later, the regime will have to pay for violence against citizens. I think that people will come out again. Perhaps, it won't happen at one blow, but when the new decree touches the critical mass of Belarusians. In any case, it is possible that either the events of 2017 will repeat, or something even more powerful will happen.
The people's tolerance for evil is already decreasing. The Belarusian people are approaching the line of protest explosion.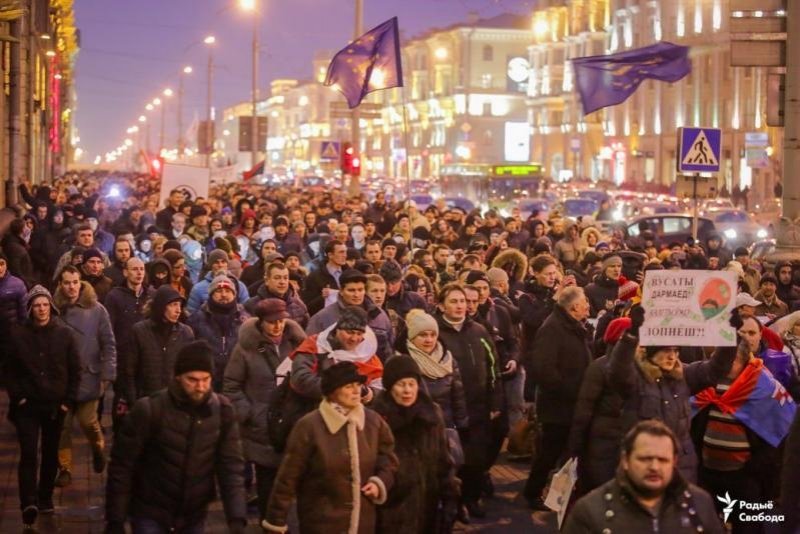 Несколько тысяч человек подходит к зданию правительства! pic.twitter.com/C48LwTeuvZ

— Roman Protasevich (@pr0tez) 17 lutego 2017
Людей так много, что абсолютное большинство даже не помещается на пространстве перед министерством! pic.twitter.com/VBPLURcQWk

— Roman Protasevich (@pr0tez) 17 lutego 2017