FILM. Uladzimir Niakliayeu: I And Lukashenka Do Not Get Along
21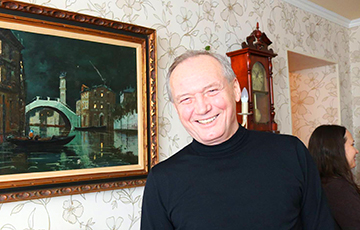 The Belarusian national idea is very simple today.
It was stated by famous poet Uladzimir Niakliayeu, one of the leaders of the Belarusian National Congress, in the film "Serenity Of Freedom" directed by Volha Nikalaichyk.
"It's one thing when you have walked along the road of life steadily, not getting caught anywhere and everyone says, what a fine fellow, he has not bent down, he has not broken down, because there haven't been such situations. It is quite another thing when you are constantly being pushed, kicked, when they try to conquer you – you break free and, in spite of that, remain true to yourself. I would like to see the Belarusian world consisting of such people.
Today we have a very simple national idea. Being a Belarusian is now our entire national idea. Not to betray Belarus. And now I am striving for Belarus to have Belarus. The Belarus I dream about and of which the people, who founded the Belarusian People's Republic, were dreaming. As any European country – this is a country with an understanding and vision of the depth of its history, with the foundation laid by the ancestors. There is not a single country in the world that hasn't passed the stage of national development. This is the path we are to keep," – the poet believes.