FILM. Volha Nikolaichyk: I Just Followed Truth
3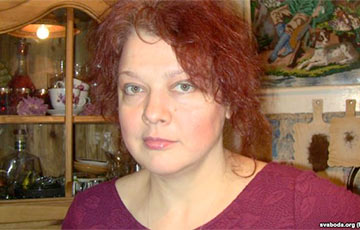 People think that someone can make a fateful decision for them.
Famous filmmaker and human rights activist Volha Nikolaichyk made a self-portrait film for friends entitled "I'm Alive. Freedom".
"I was always amazed that people think that someone will make a fateful decision for them, someone will make a choice for them, someone will come out in the cold for them, while they remain in the warm, someone will sacrifice freedom, health, life for them, and they will be watching this.
I do not consider myself smart and perfect. I'm a human being, I've made a lot of mistakes in my life, and I have a lot of drawback, and I'm not that beautiful and not heroic. I am an ordinary Belarusian woman of 49 years. But 20 years ago, after the film "Ordinary President" by Yury Khashchavatski, where I was a producer, my fate changed. I made my choice. I just followed the truth and do not regret it.
Now Belarus faces a very serious choice – to stay in the 100-year-old soviet prison or to take to the streets on March 25 – on Freedom Day, the day of the 100th anniversary of the Belarusian People's Republic, which was declared by heroic, courageous, aristocratic in spirit, intelligent, beautiful Belarusians – our ancestors," – Volha Nikolaichyk says in the film.